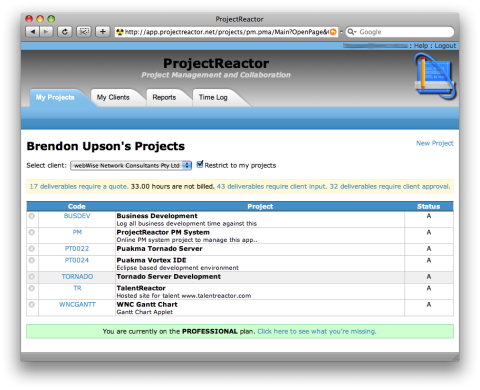 What is ProjectReactor?
ProjectReactor is project management software that allows everyone involved in a project to access the same project data from where ever they are in the world.
Getting started is easy, you don't need any special software and there's nothing to install or configure, in fact you can start right now and be managing your first ProjectReactor project in under 2 minutes - for FREE!
Manage cost and budget, allocate resources, communicate with clients and team members, manage project quality, log time against deliverables, store documents and notes, maintain a register of issues and risks... and much, much more.
Freelance Consultants
ProjectReactor is perfect for Freelance Consultants. Easily track and manage work across multiple clients, get client approvals, manage your time spent on projects and keep on top of what needs to be billed to whom.